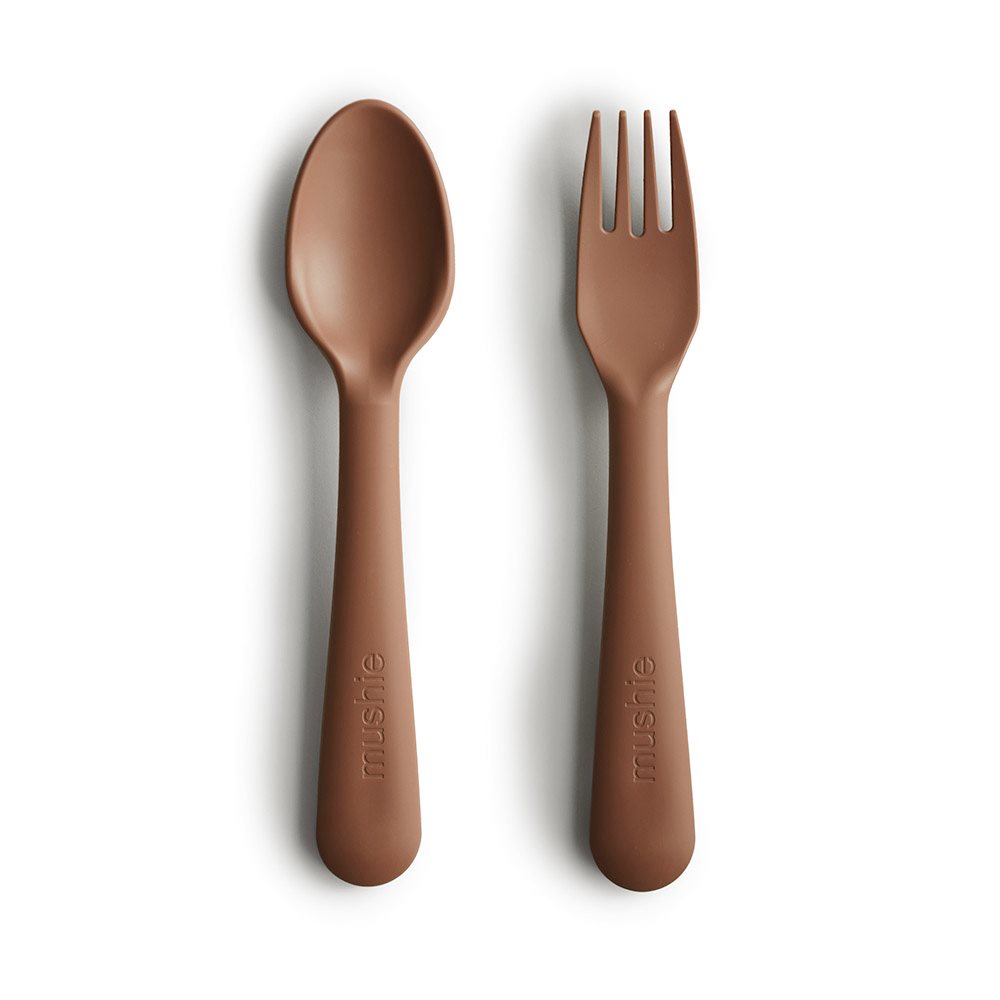 Mushie
Fork and Spoon set - Caramel
$8.74
With soft colours and clean design, this flatware fork and spoon set is simple and elegant—and easy for your toddler and child to hold.

Made in Denmark from BPA-free polypropylene plastic, they are dishwasher-safe to simplify mealtime and make cleanup easy.

Each flatware set comes with one fork and one spoon for kids.