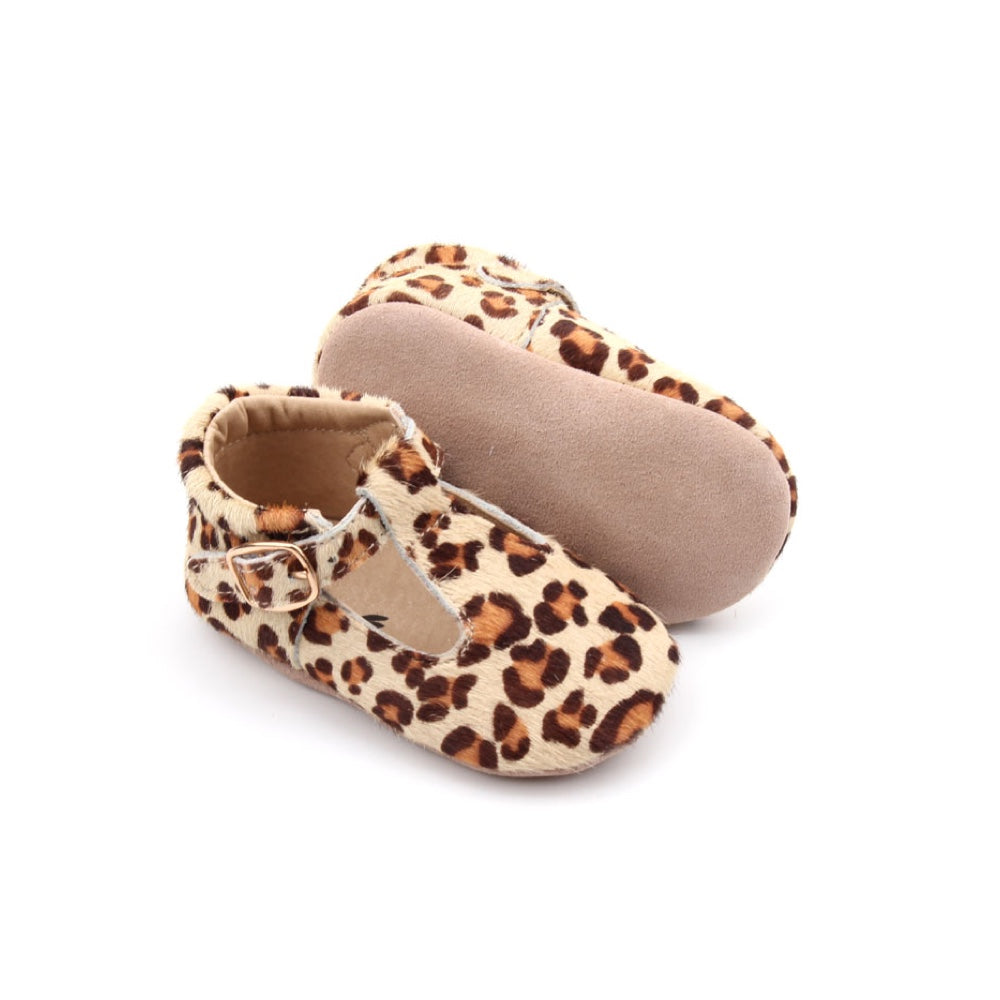 Babyboo
Salomes (flexible soles) - Leopard
$37.45 $37.45
Traditional baby sandals in pony calfskin with leopard print, chic and elegant with their golden buckle closures.

Handcrafted, they are fully lined in leather with heel padding to ensure foot support. They have soft suede soles to respect the shape and growth of baby's feet.


Composition: Upper: 100% Leather, Lining: 100% Leather, Insole: 100% Leather, Outsole: 100% Suede.

Large sizes with stiff soles available here.
Size guide (EU): Size 18 = about 10.2 cm (0-3 months), Size 19 = about 11 cm (3-6 months), Size 20 = about 11.8 cm (6-12 months), Size 21 = about 12.6cm (12-18 months).
Care advice: Wipe with a damp cloth.