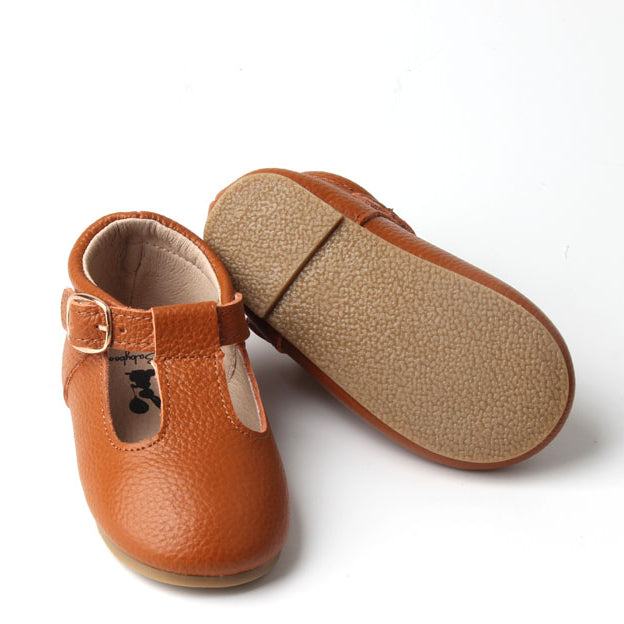 Babyboo
Salomes (rigid soles) - Brown
$44.81 $44.81
Traditional children sandals in genuine leather, chic and elegant with their golden buckle closures.
Handcrafted, they are fully lined in leather with heel padding to ensure foot support. They feature rigid and flexible rubber soles that are ideal for beginners and experienced walkers.


Composition: Upper: 100% Leather, Lining: 100% Leather, Insole: 100% Leather, Outsole: Rubber.
Small sizes with soft soles available here.
Size guide (EU): Size 21 = Approx 13.4cm (1-2 Years), Size 23 = Approx 15cm (2-3 Years), Size 25 = Approx 16.6cm (3-4 Years).
Care advice: Wipe with a damp cloth.