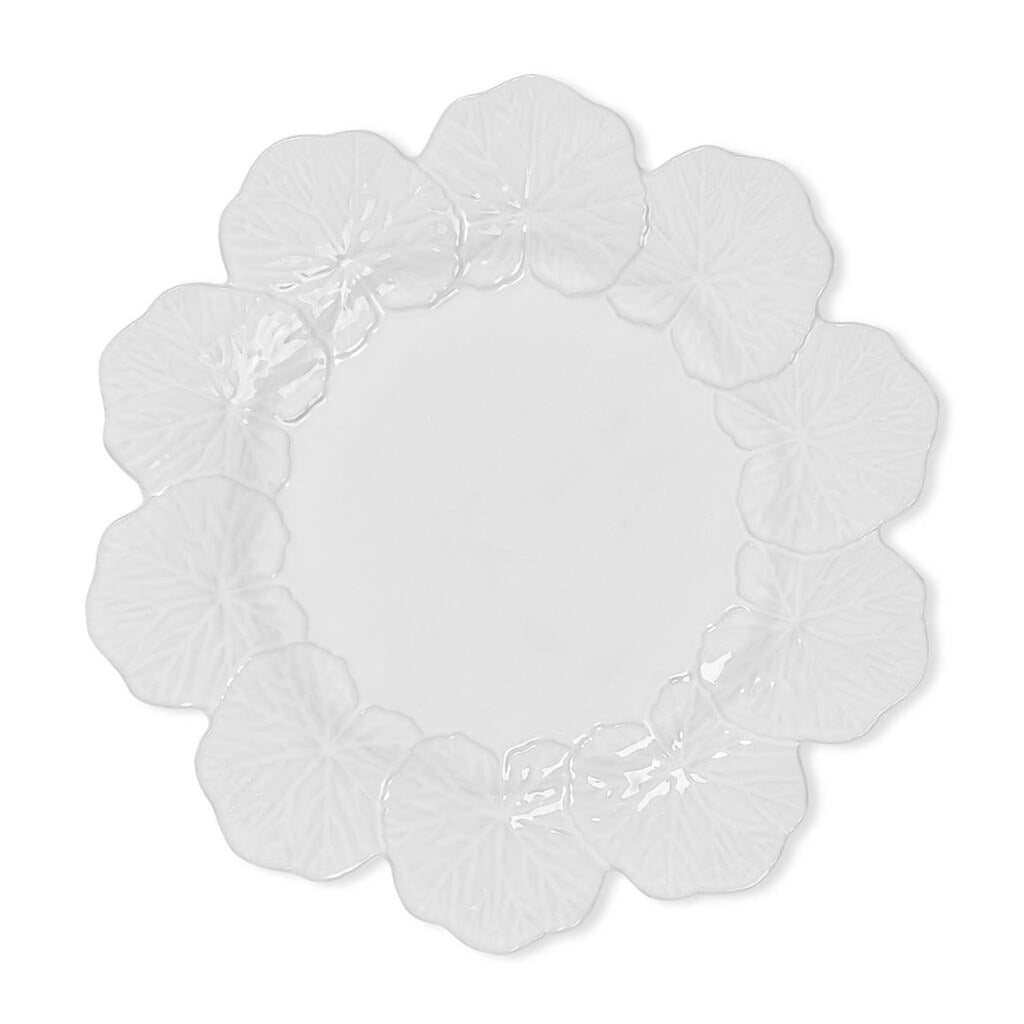 Bordallo Pinheiro
Geranium Dinner Plate, 27.5cm
$14.98 $31.21
With its delicate detailing and unique leaf edged borders, this eye catching range is sure to add some rustic charm to your tablescapes. 
Intricately crafted with geranium leaves cascading to the outer edges and beautifully glazed, this dinner plate is ideal for day to day use as well as formal dining. 
Create a beautiful stack with the other plates from the Geranium set by Bordallo Pinheiro.
275mm x 275mm x 35mm
Dishwasher safe
Microwave safe
Made in Portugal