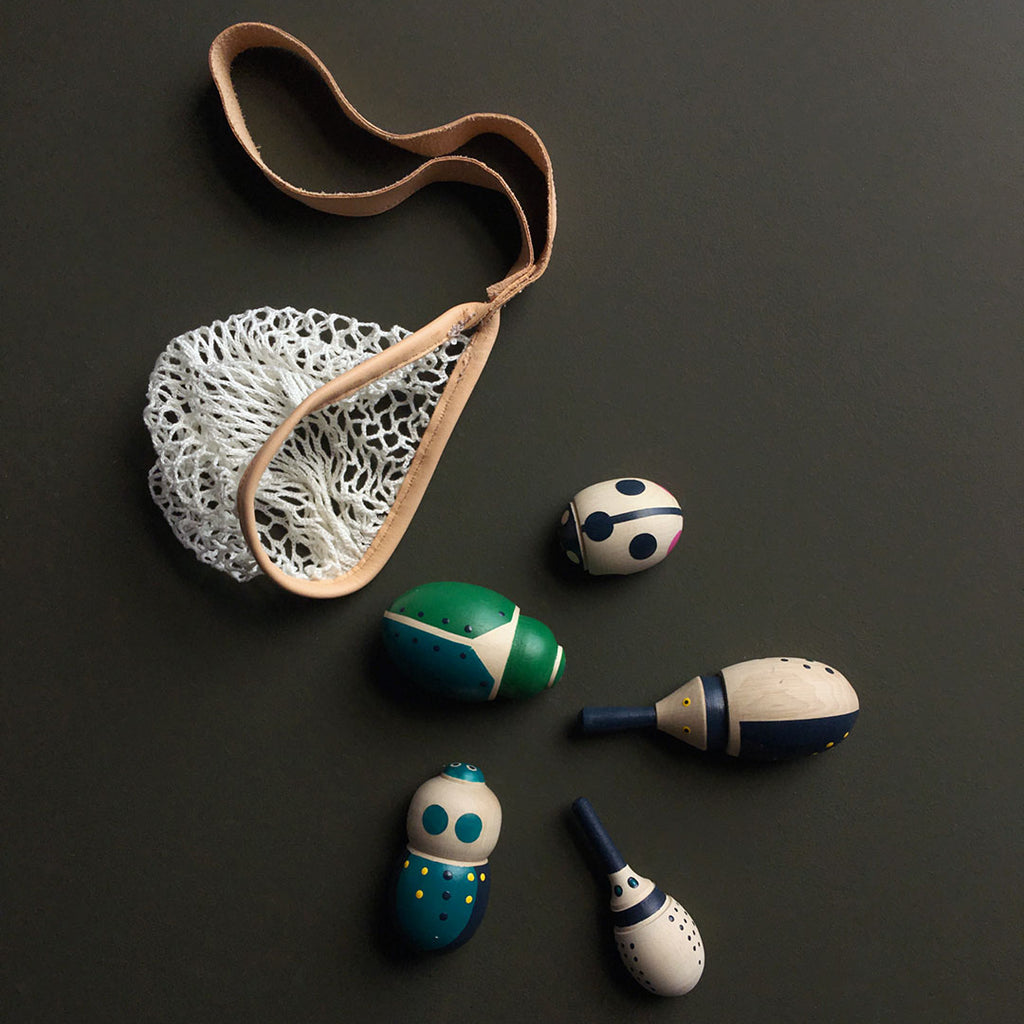 Eperfa
Hillside Beetles
$58.67 $58.67
Discover the beetles of the Buda hills. Roll away this marble-engined little rose chafer, as far as you can and try to catch up with it! The toys develop fine motor skills whilst educating children on the environment that surrounds them. The set comes in a lovely mesh bag.

Recommended age: 1+
A set contains: 5 rolling beetles, 1 little off-white mesh bag
Size of the pieces: approx. 8 cm x 3 cm x 3 cm 
Materials: glass marble, metal and hornbeam wood from responsible forestry in Duna-Ipoly National Park of Hungary

Handmade and painted locally in a small workshop in Budapest, Hungary.