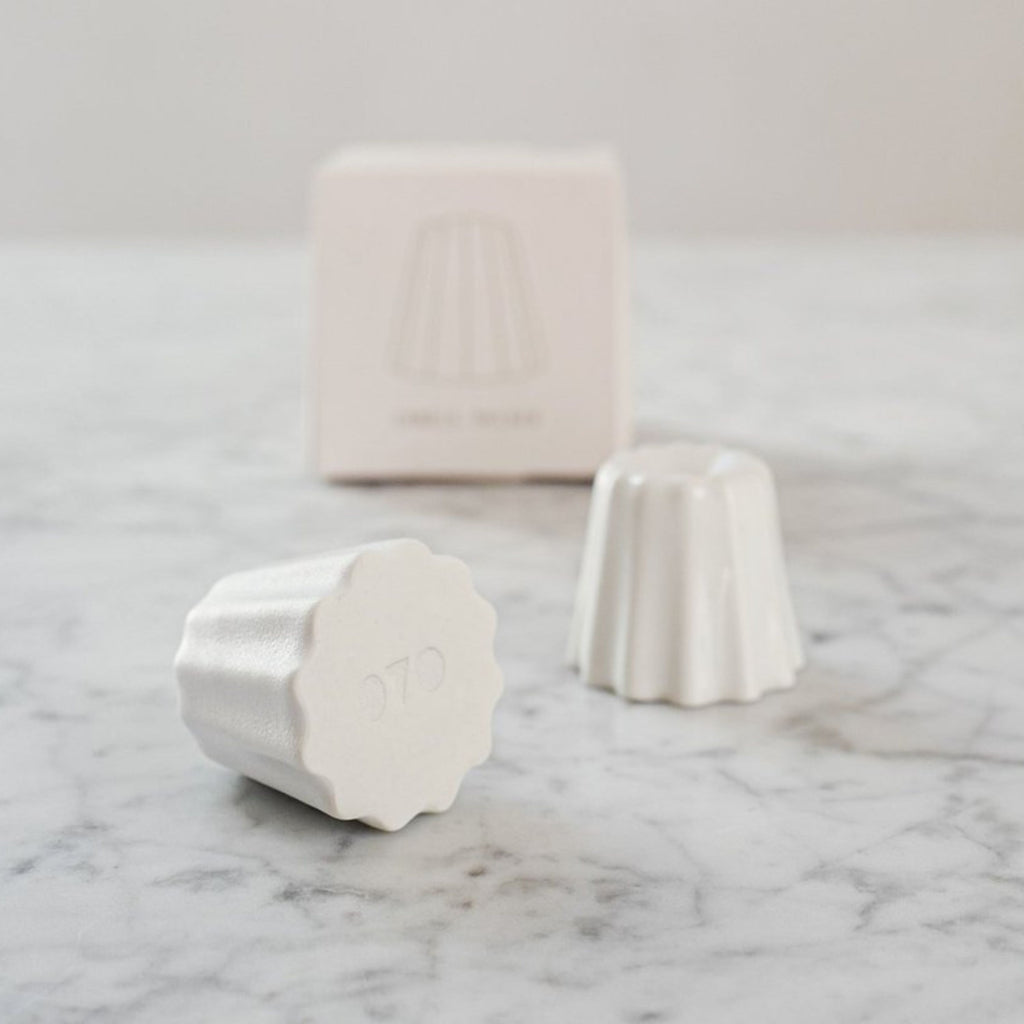 OVO Things
Porcelain Canele Candle Holder - Matte White
$21.22
Porcelain candle holder for your everyday or celebratory table setting.
The Canele candle holders are all unique and may vary slightly in colour and shape. Made to fit the OVO Things natural beeswax slim candles and birthday candles.

Height - 3 cm, base diameter - 3.3 cm, hole diameter - 0.6 cm.