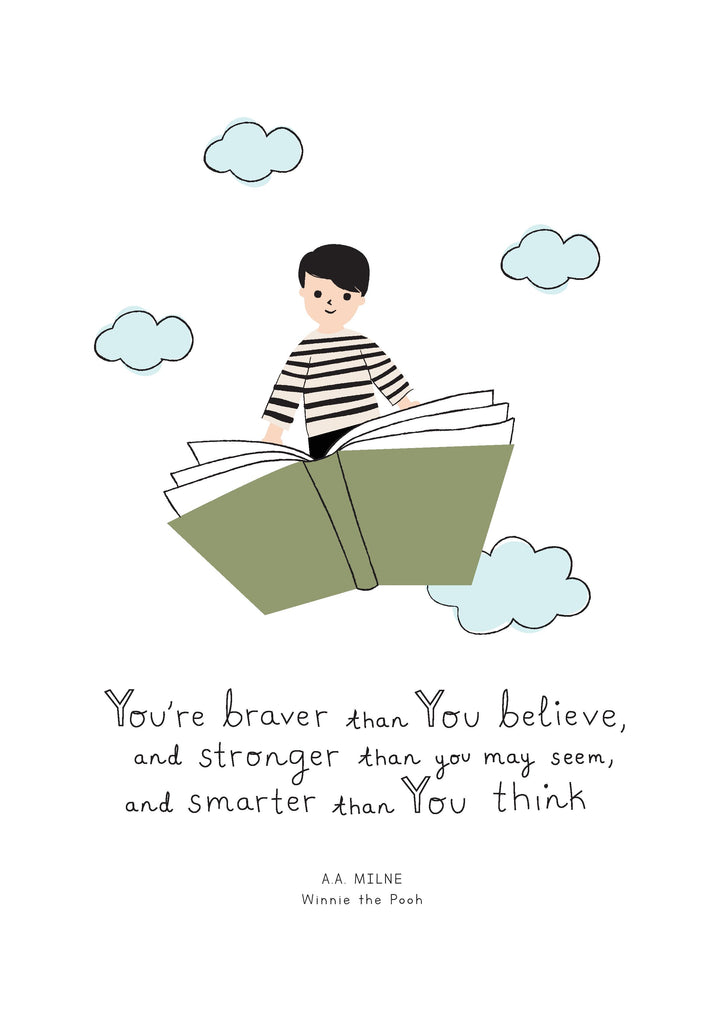 The Natty
Poster - A. A. Milne
$12.48 $12.48
Quotes from inspiring authors and books often help us in keeping ourselves grounded and staying positive, especially in the increasingly digital age and hectic pace of life.

Elevate your walls with these stylish and educational posters that feature inspiring book quotes and beautiful illustrations. From A. A. Milne and Roald Dahl to William Golding, get your young ones learning with quotes from our favourite British authors.

Size: A4 210mm x 297mm

Digitally printed on 250gsm silk matt paper
Matt finish
Soft colours
Premium design
Printed in England
A protective coating removes any natural shine from the print and gives it a smooth and subtle finish.

As well as adding a soft feel, the matt finish accentuates the muted colours and creates a cosy atmosphere for your room. These prints are a perfect way to inspire and nurture the love of reading in your children.

Frame is not included.

About the illustrator:
Hidayah is a creative illustrator from Quirky Offdays. They're a start-up, modern-age design house based in Singapore.