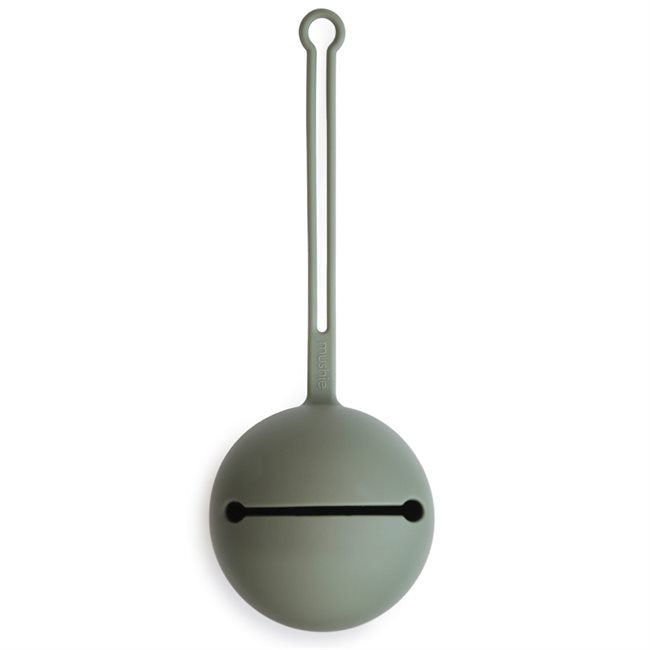 Mushie
Silicone Pacifier Case - Dried Thyme
$19.20
With a sturdy strap and room to fit up to three dummies, this case can be easily looped onto a nappy bag or pram, so comfort is always within arm's reach.

Designed in Sweden, it's made from food-grade silicone in timeless colours, and it's dishwasher-safe for easy cleaning.

Suitable for any dummy brand

Made from: Food-grade silicone, these dummy cases are BPA and phthalate free

Care: The cases resist stains and do not absorb water. Wash with soap.