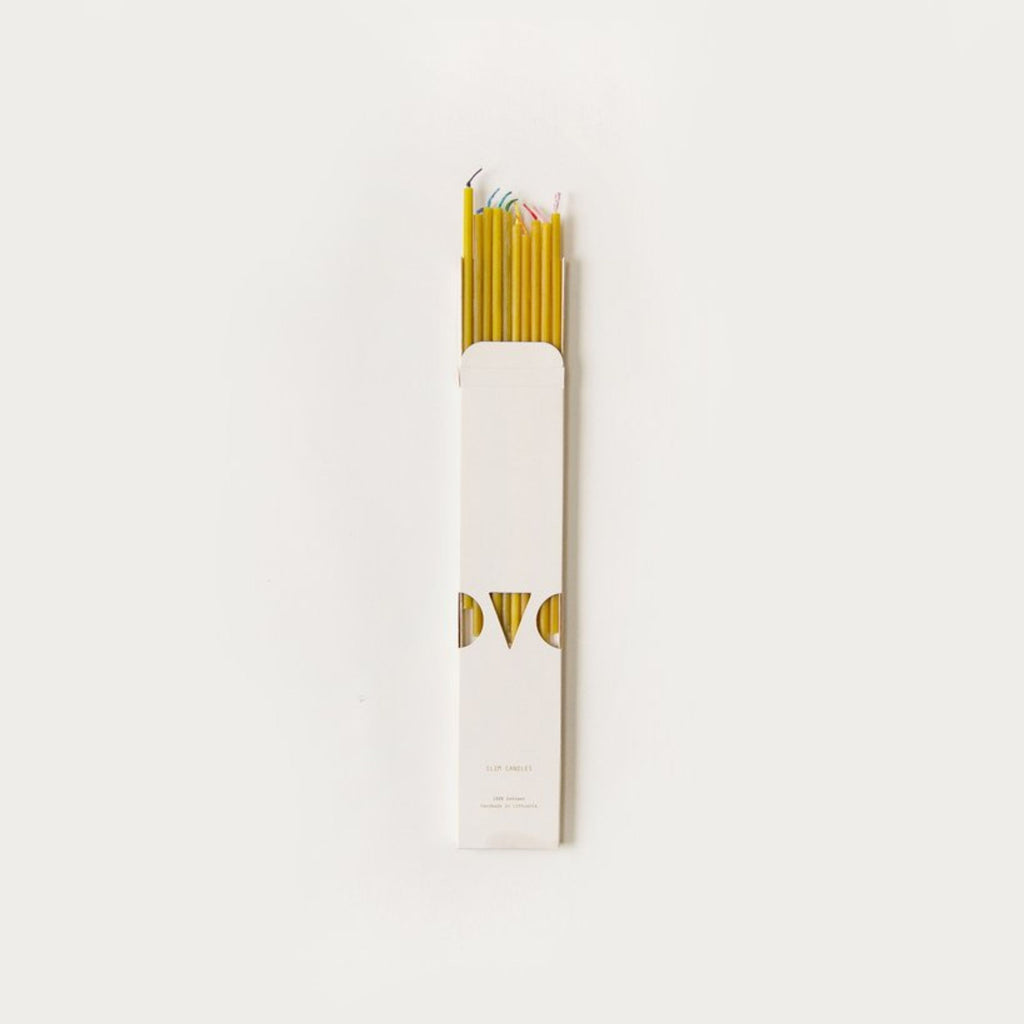 OVO Things
Slim Candles
$20.48
Pure beeswax thin candles with multicoloured cotton wicks. 
For special times with yourself and other loved ones.
These candles are handmade in Lithuania from local farmers' beeswax, they are natural and non-toxic, no artificial colour or scent is added. 
Always take cautions when burning candles, do not leave them unattended. 
100% beeswax, 100% cotton wicks 
5 mm diameter, 250 mm long 

10 units in a box, mixed colours of the wicks 
Burning time: up to an hour each