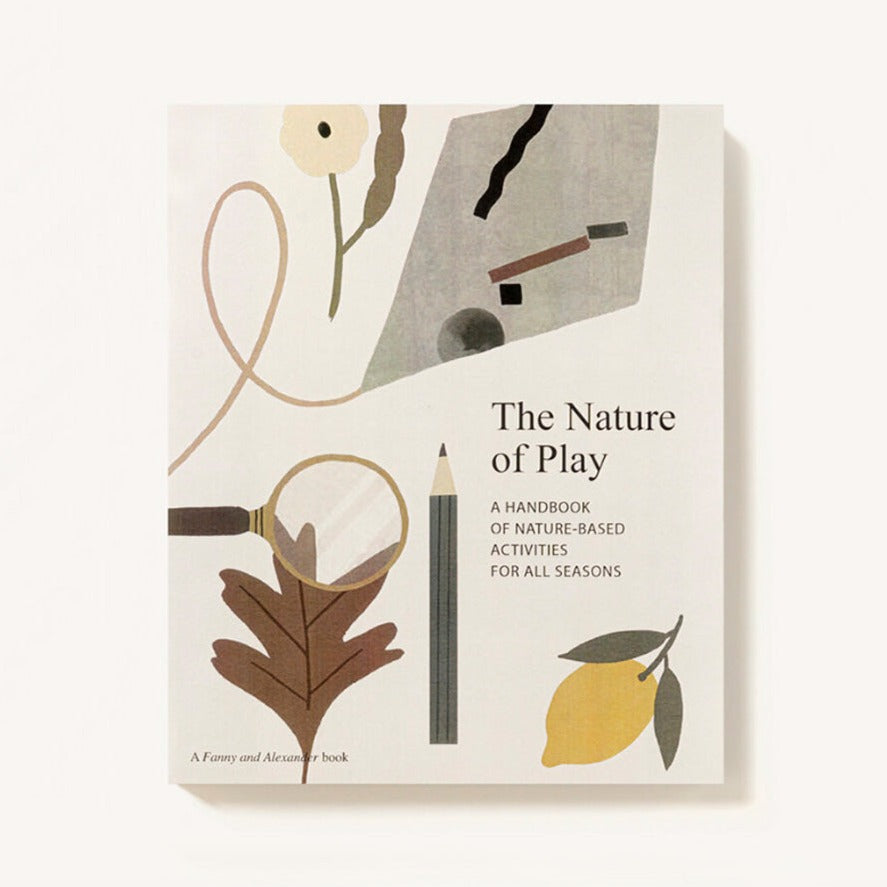 Fanny & Alexander
The Nature Of Play
$23.04
The Nature of Play from Fanny & Alexander is a handbook of nature-based activities for all seasons.

Containing 44 richly illustrated, hands-on activities, seasonal poems, interviews, recipes and flora and fauna guides, The Nature of Play is an invitation to explore, discover, learn and play with nature, wherever you live, whatever the weather.

Suggesting an antidote to our era of ever-present screens and passive play, F&A new book, The Nature of Play, offers simple, seasonal activities encouraging children (and the adults who love them) to play with and among nature – whether they live among skyscrapers or fields.

Days spent wandering and wondering are what childhoods should be made of – and The Nature of Play is packed with plentiful ideas for simple, fascinating and fun ways to do just that – rain or shine.
In these 44 seasonal activities, banish boredom by:
Learning how to find your way using nature's signs
Making a fire – and then cooking delicious food over it
Going stargazing and spotting constellations
Creating a beautiful mobile to celebrate the seasons
Hosting a special summertime party
Tuning up your bike
This book got all the inspiration you need to explore, discover, learn and make incredible new things, wherever you live and whatever your experience, using only a few materials and your own imagination and ingenuity – all year long.