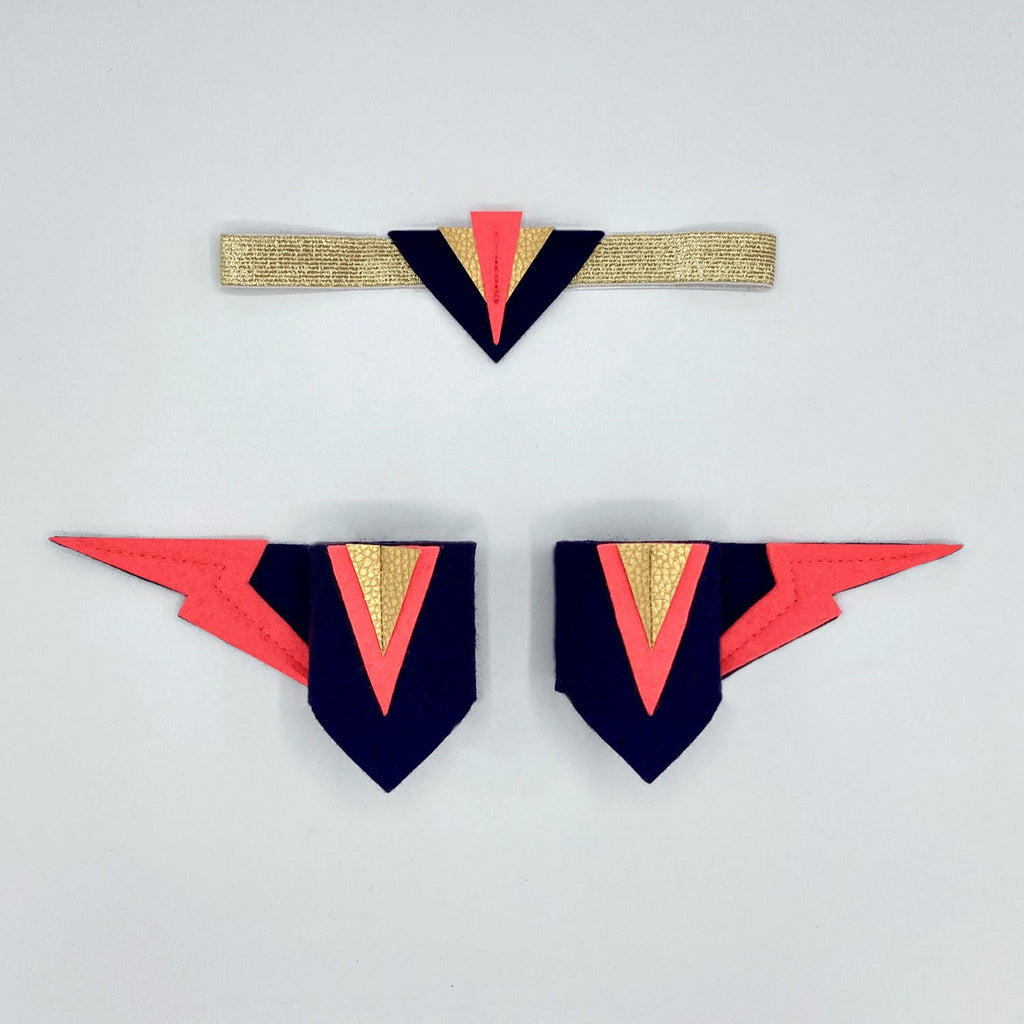 Cherry Bandits
The Super-Heroine
$43.69 $43.69
The Super-Heroine is fearless and her own superpowers are an irresistible smile and unwavering willpower.

She cannot stand injustice and will always come to the aid of a young bird that has fallen from the nest, or a family of snails found in the garden.

But what she prefers above all is to remake the world with her inseparable friends by fiercely defending her territory ... forbidden to parents of course!

Composition: 100% wool felt

The set consists of a headband and a pair of 100% OEKO-TEX certified wool felt cuffs. The headband consists of a central pattern in midnight blue and fluorescent pink felt with details in golden imitation leather and a golden lurex elastic that adapts to the heads of children between 3 and 10 years old.

The cuffs are in the colours of the head motif and are closed with a scratch that allows them to adapt to the child's wrist.
Flat length of the wrists: 30 cm
Central motif of the band: height 6.5 cm, length 9cm.