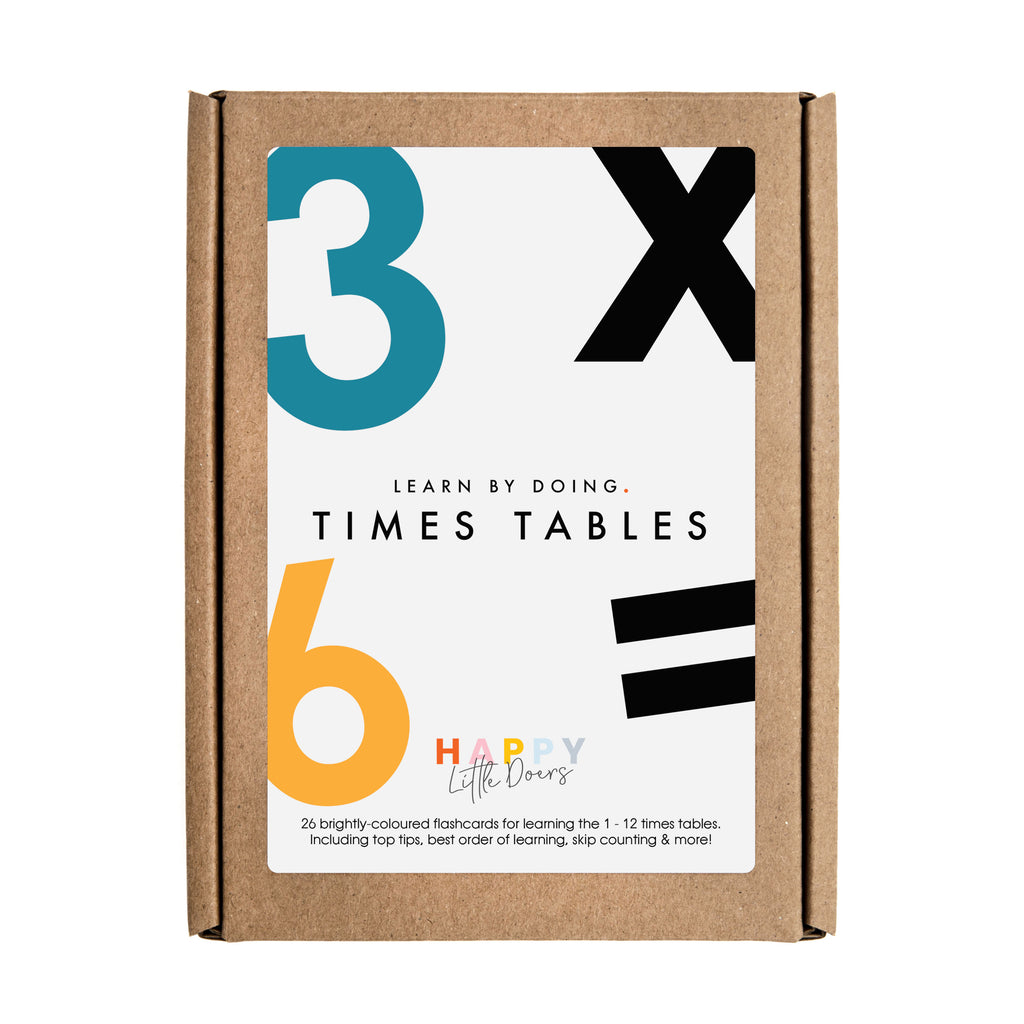 Happy Little Doers
Times Tables Flash Cards
$17.48 $17.48
Children are born ready, able and eager to learn. That's why these 'Learn by Doing' Times Tables flashcards have been designed to ensure your little one can reach their full potential.

Children start to build their knowledge of times tables in Year 2 (6 – 7 years old).

26 double-sided brightly-coloured flashcards, making it easy to recognise and remember each times table. The skip counting set helps to count objects quicker through multiples (e.g 2, 4, 6, 8 …), all designed within the outlines of the number.  It helps to identify patterns in numbers, as well as a great foundation for number sense and learning the multiplication facts.

When your child becomes really confident, why not try skip counting backwards.

We hope your child enjoys learning their times tables with our cards and remember, each child is wonderfully different, and they will learn at different rates.